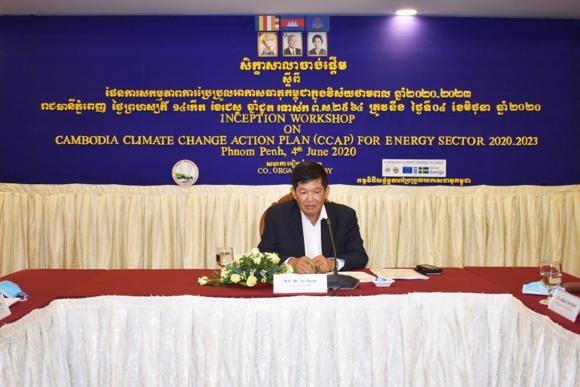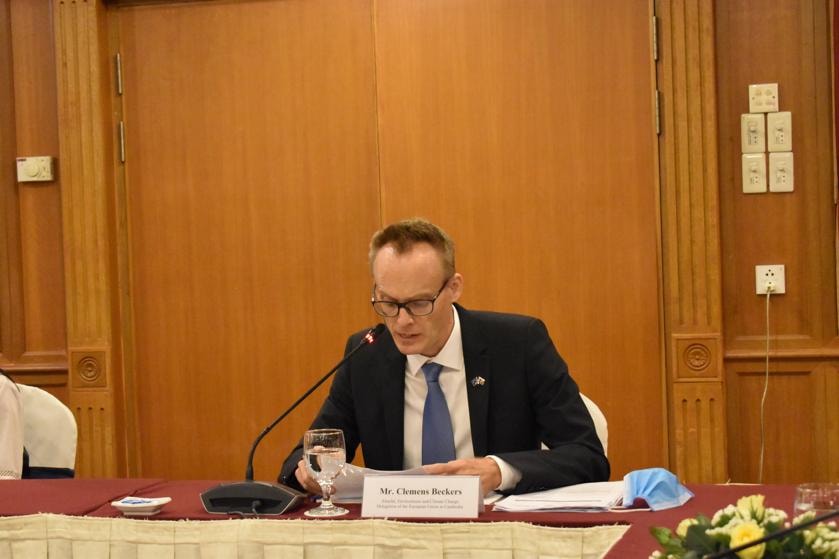 On 4th June 2020 at Sunway Hotel, Phnom Penh: H.E. Dr. Thin Norin, Secretary of State of Ministry of Mines and Energy and board member of the Cambodia Climate Change Alliance-Phase III (CCCA-III) chaired over the Opening Ceremony of "Cambodia Climate Change Action Plan (CCAP) in Energy Sector For 2020-2023".
The purpose of this workshop is as follows:
Review the draft roadmap and action plan to implement the Climate Change Program, as defined by the NDC (Nationally Determined Contribution) within the framework of the United Nations Convention on Climate Change

Review the first draft of the action plan for climate change in the energy sector for 2020-2030

To review the draft roadmap for the development of standard regulations and energy efficiency signs.
Article and Photos Credit: Ministry of Mines and Energy