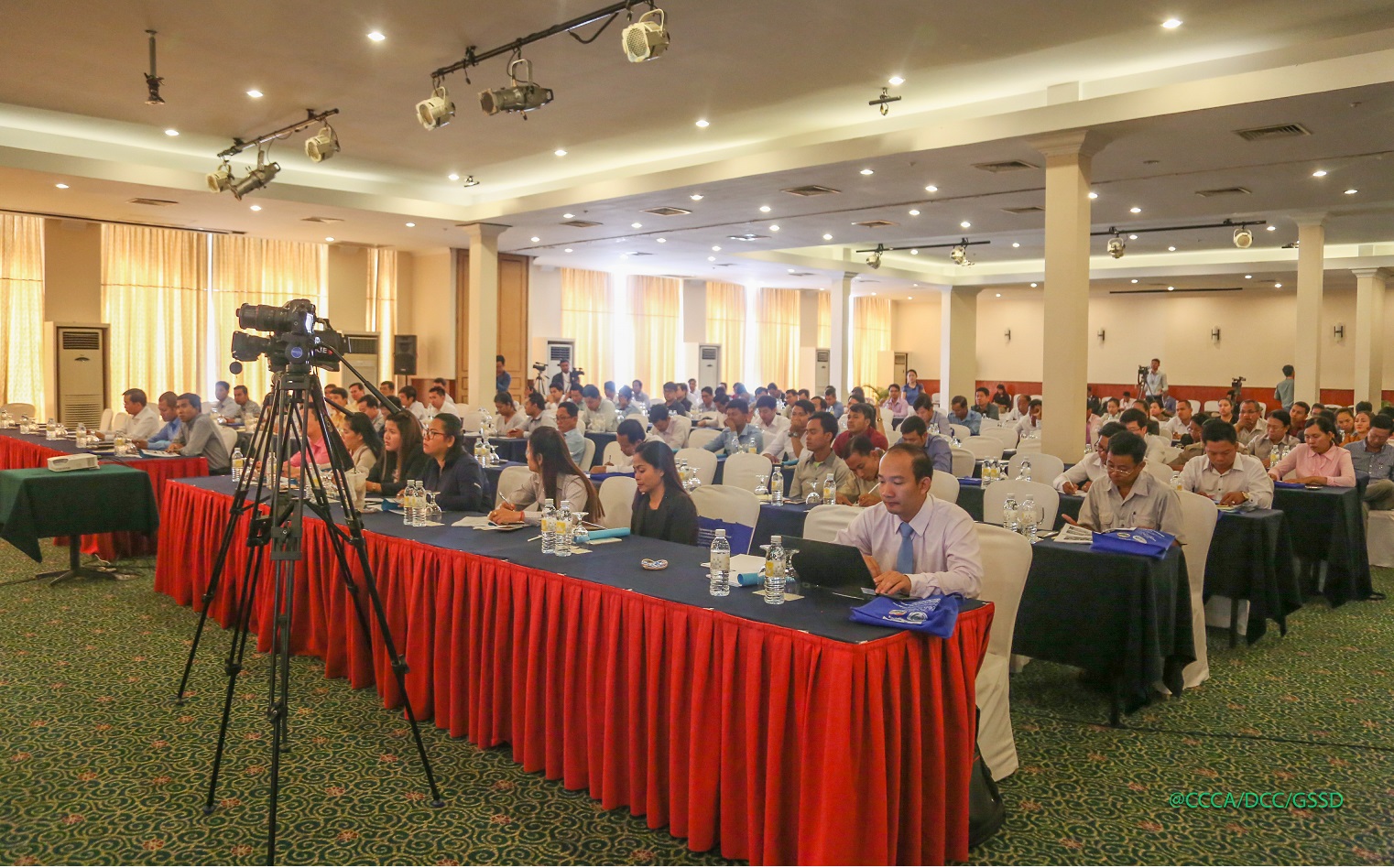 Phnom Penh - Young leaders and youth in Phnom Penh Capital City, total 134 people, including 30 women, were trained on climate change, 24 May 2018, at Cambodianna Hotel on cause and impacts of climate change, government response in both national and international response as well as how the measures to adapt to climate change and mitigate greenhouse gas. The training workshop was organized by Department of Climate Change (DCC) with support from Cambodia Climate Change Alliance (CCCA) under the presidency of H.E. Tin Ponlok, Secretary General of the National Council for Sustainable Development, and H.E. Huot Hay, Deputy Governor of Phnom Penh.
Stating in the opening remarks, H.E. Tin Ponlok underlined the impacts caused by climate change for Cambodia "during 2015 and early 2016, Cambodia as well as other countries in the region were hit by extreme weather events, resulted to drought and warming rise, threatening to human, animals, plants and the national economy. He further noted the commitments in addressing the climate change at the national level as well as the international level as seen the Cambodian delegates attended in CoP 23 at Bonn, Germany, to negotiate and mobilize financial resources and technologies available for Cambodia.
H.E. Huot Hay, Deputy Governor of Phnom Penh, welcomed to the capacity training to the Phnom Penh departments and potential youth on climate change which are among the prioritized cross cutting issues for Phnom Penh administration to be taken action. Excellency deputy also suggest participants apply practical theories provided by this training for daily living in adaptation and greenhouse gas emission reduction.
Climate change knowledge were focused on 1) causes and impacts of climate change, 2) national and international responses, 3) solid waste management in Phnom Penh Capital City, 4) climate change adaptation measures, 5) mitigation options, and 6) GHG inventory for transport sector at national and sub-national level, and 7) Cambodia Nationally Determined Contributions. The climate change knowledge was oriented by professionals from Capital hall, Ministry of Public Works and Transport, Department of Climate Change and Cambodia Climate Change Alliance.