Minister of Environment Say Samal urged countries in the region and across the Asia-Pacific (APAC) to work together globally to address waste, especially plastic, effectively and to initiate the transfer of advanced technology to less developed nations to jointly address the issues.
Cambodia, represented by the environment ministry, is hosting the 11th "Regional 3R and Circular Economy Forum in Asia and the Pacific" under the theme "Integrating the Circular Economy in Major Development Sectors towards Achieving Zero Waste Societies and Sustainable Development Goals", which is taking place from February 8-10 in Siem Reap.
"Regional 3R" refers to the environmentalist slogan of reduce, reuse and recycle, while "Circular Economy" refers to a model of production and consumption which involves the use of existing materials and products as long as possible through methods like repairing or recycling.
The forum is being attended by 500 local and international delegates and is organised in collaboration with the Japanese environment ministry and the UN Centre for Regional Development (UNCRD).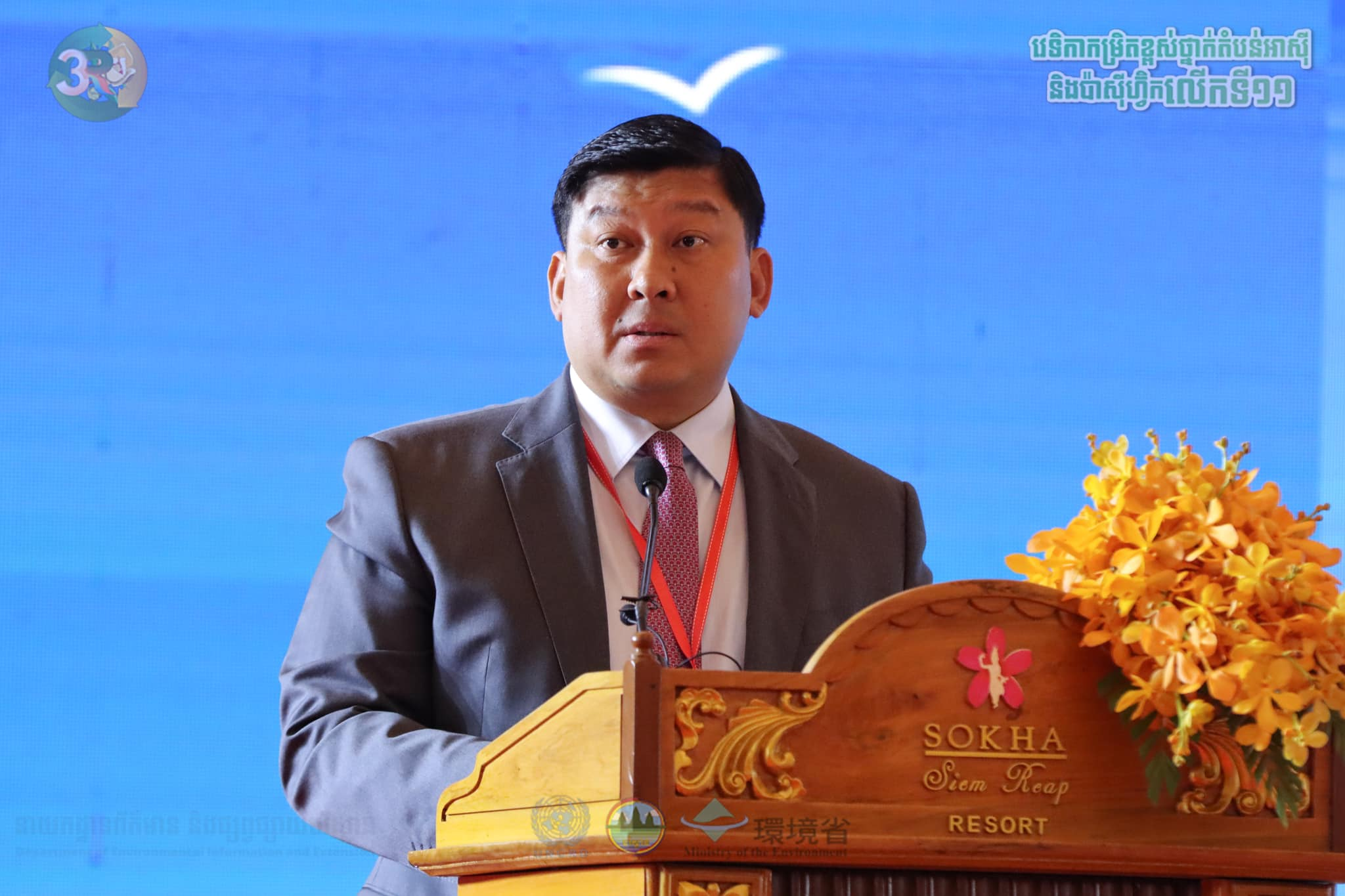 Samal said that while the Asia-Pacific region has one of the fastest growing economies in the world, there is still a lot of waste, including plastic, which requires a concerted effort to solve.
He continued that all of the countries represented at the forum are trying to recover from the Covid-19 pandemic, so this is a good opportunity for all parties to discuss, share experiences and give scientific insights to evaluate key options.
"The waste issue is not an easy task for us, but we must work together for the benefit of humanity as a whole, and it is welcome that the private sector in Cambodia and around the world is willing to show high commitment to participating in the revolutionary process to create investment, technology and innovation appropriate to the environment," he said.
At the same time, Samal urged the forum to engage in global cooperation and transfer technology from developed countries to developing nations in order to address global problems more effectively.
"It is really important that we have revolutionary changes to make society waste-free, and what we need is global solidarity and close cooperation first as well as the transferring of technology for effective solutions, especially from developed economies to less developing countries if we are to respond to global issues timely to save our planet," he said.
He expressed the position that Cambodia is ready to join hands with relevant partners for humanitarian purposes in order to bring about regional and global environmental change.
"Cambodia has put a lot of effort into addressing these challenges, and we have demonstrated our strong commitment and have worked actively, both domestically and internationally, and we have identified a long-term strategy for carbon neutrality as well as green growth," he added.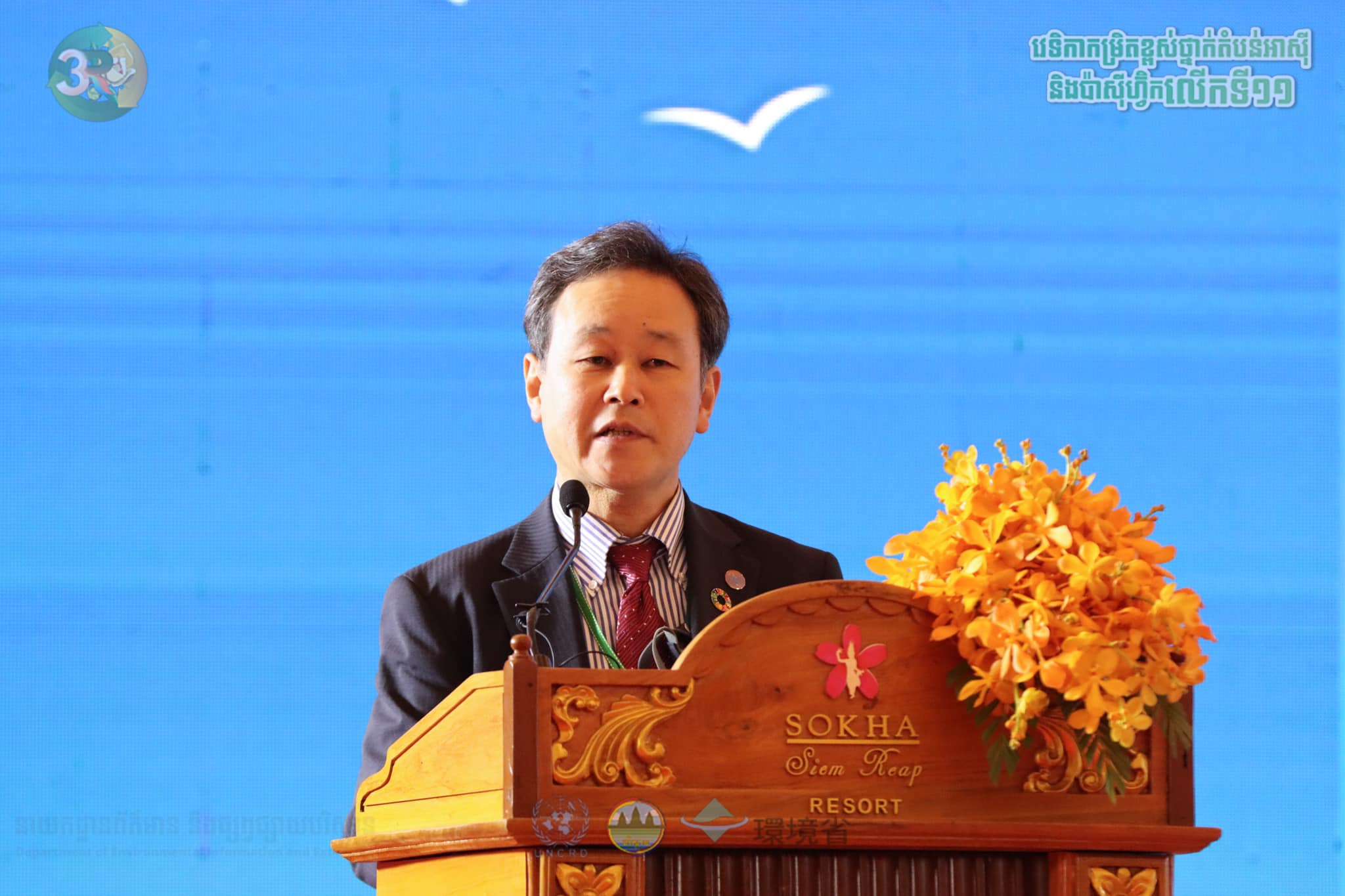 Japan's Deputy Minister of Environment Shigeki Kobayashi also said that through this forum he hoped everyone would have fruitful and meaningful discussions on waste management, which is an important issue for the region and beyond.
He agreed that waste management requires a lot of attention and as for technology in waste management, Japan always supports others and looks forward to cooperation.
"We also have a number of management frameworks with stakeholders to strengthen waste and transportation as well as technology. Based on technology, Japan has supported the improvement and management of various types of waste in the region through bilateral and multilateral cooperation and with changes in the economic structure of each country," he said.
At the same time, he suggested that stakeholders establish a strong partnership here to strengthen the "Regional 3R" and the "Circular Economy".
Kazushing Endo, president of the UNCRD, said it is important that the theme of the forum is economic integration in major development sectors towards achieving a waste-free society.
"This topic is relevant in the context of the collective efforts of the joint regional cooperation towards the achievement of the international agenda and the Paris Agreement as well as the international environmental pact and towards achieving a waste-free society," he said.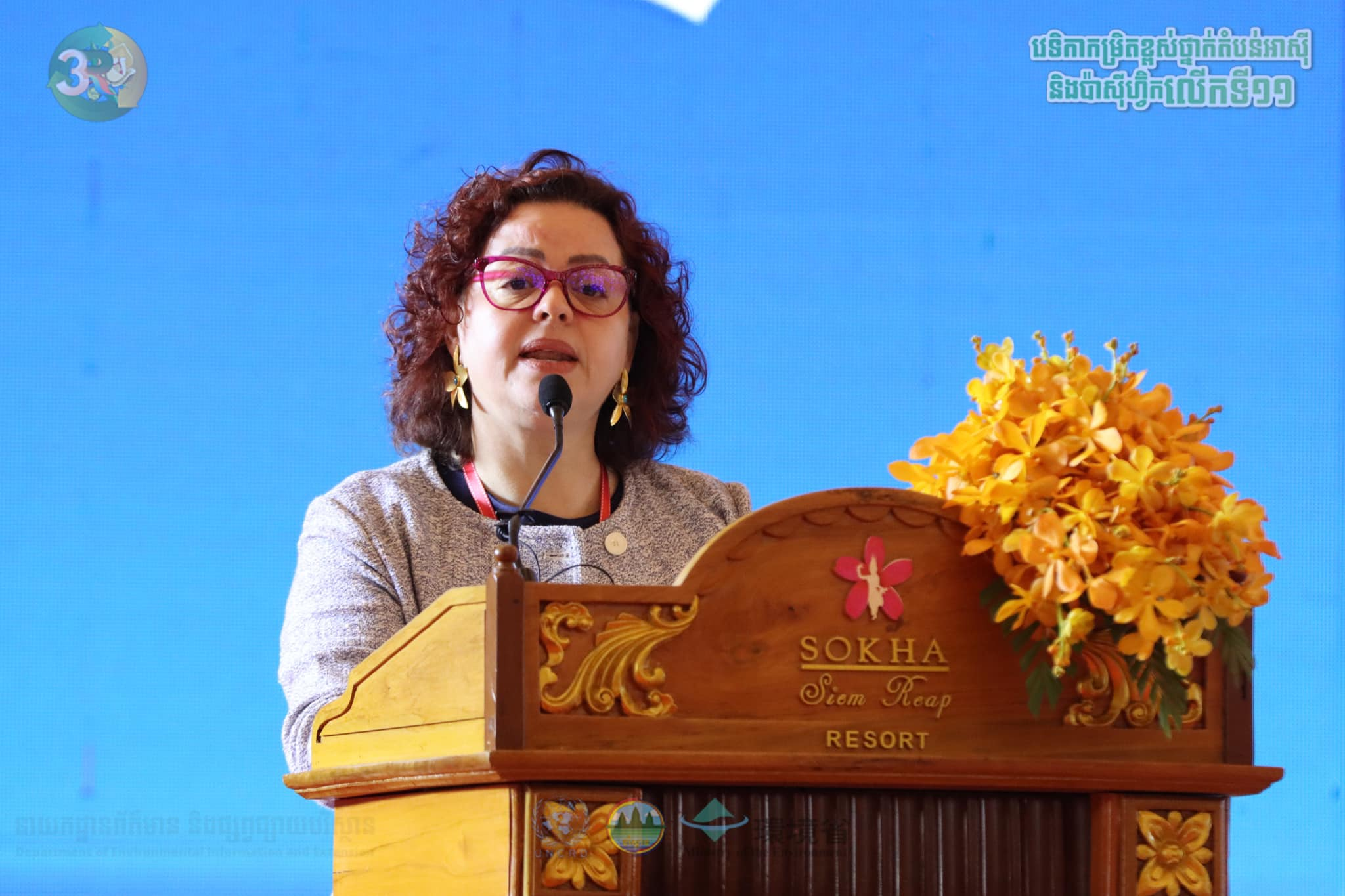 Alissar Chaker, resident representative of the UN Development Programme (UNDP) in Cambodia, said that with the rise of urbanisation, more and more people are migrating from rural to urban areas, posing environmental and socio-economic challenges, including a sharp increase in waste.
"In particular, plastic pollution has become a serious threat to the environment, public health and livelihoods. We should reuse, reduce and recycle plastic waste as well as build a circular economy, in order to reduce plastic pollution and production, increase efficiency and reduce the plastic demand," she said.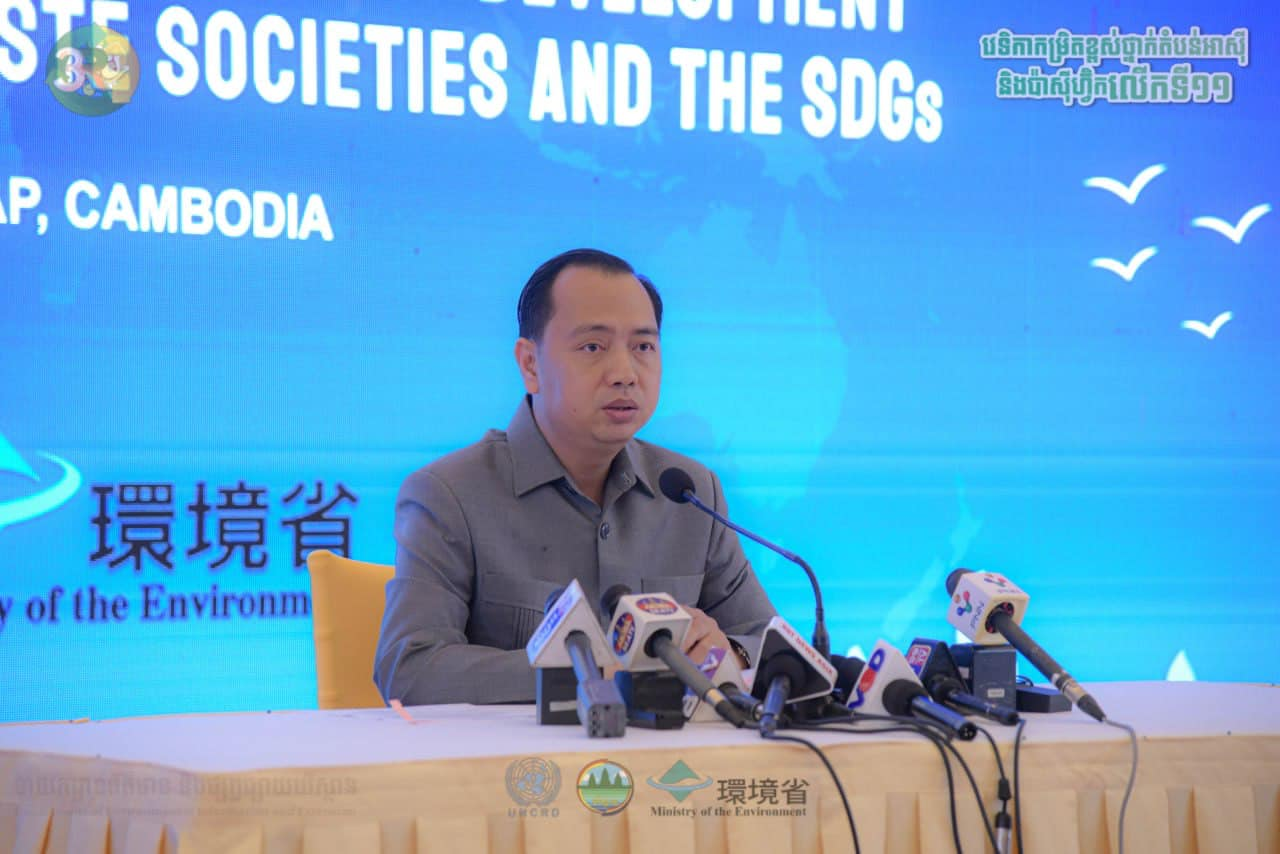 Environment ministry secretary of state Neth Pheaktra told reporters that the overall theme of the regional forum is focused on the 3R principles related to the reduction of consumption and recycling, aiming to pull back the used waste and recycle it into a product that is valuable for use and is not damaging to nature.
"In this forum, they also focus on the management of plastic waste, how to contribute to reducing the use of all waste, in addition to focusing on how all countries can work together to manage this issue so that society in the Asia-Pacific region is waste-free," he said.
Pheaktra said this is the first time that Cambodia has hosted a regional forum on the 3R in Asia and the Pacific, which was established in 2009, starting in Japan. In 2020, the forum was hosted by Thailand but held virtually due to the Covid-19 pandemic.
Lay Samean
Phnom Penh
Publication date 08 February 2023
Link: Siem Reap hosts APAC recycling meet | Phnom Penh Post​​