Building an Enabling Environment for Sustainable Development (BESD) in Cambodia
BACKGROUND
As an economy grows, environmental challenges start to emerge. Cambodia has become one of the fastest growing economies in Asia with GDP growth of 7 percent for the last decade and GDP per capita increased from US$300 in 2000 to US$1,308 in 2016 (MEF, 2018). Moving forward, Cambodia now faces many environmental challenges including:
1) Degradation of natural resources and loss of biodiversity;
2) Growing volume of waste, and;
3) Limited access to affordable, sustainable and clean energy among the poor.
Building an Enabling Environment for Sustainable Development in Cambodia (BESD Project) was created to assist the Royal Government of Cambodia (RGC) to build foundations toward environmental sustainability.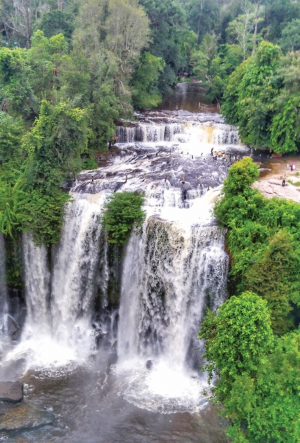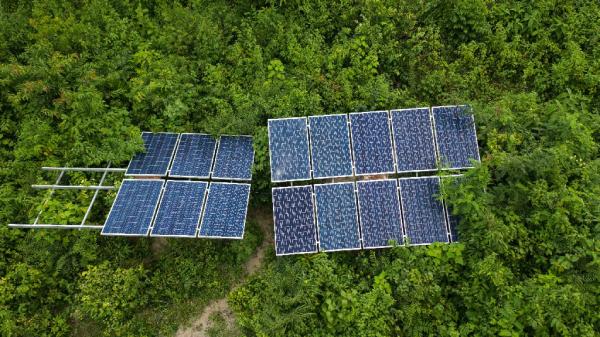 IMPLEMENTING PARTNERS:
A 2-year-project, BESD covers a time period from 01 January 2019 to 31 December 2020. BESD project is funded by the Embassy of Sweden and the United Nations Development Programme (UNDP) alongside in-kind contribution from the General Secretariat of the National Council for Sustainable Development (NCSD). It is jointly implemented by the NCSD, the Ministry of Environment (MoE), the National Committee for Sub-National Democratic Development Secretariat (NCDD-S) and the Ministry of Mines and Energy (MME).
The overall objective of BESD emphasises promoting innovative and tailored solutions for community-based natural resource management (CBNRM) and payment for ecosystem services (PES), circular economy for solid waste management, and solar energy for ensuring access to reliable and clean energy for the poor.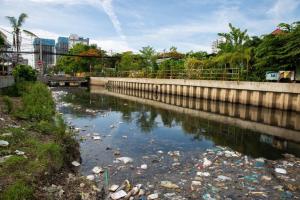 EXPECTED OUTPUTS AND KEY ACTIONS:
The project consists of three key expected outputs and a number of key priority actions as below:
OUTPUT 1: CBNRM AND PAYMENT FOR ECOSYSTEM SERVICES (PES) FOR SUSTAINABLE NATURAL RESOURCES MANAGEMENT


Output 2: Circular Economy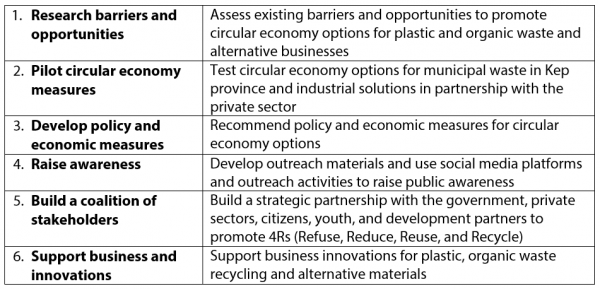 Output 3: Solar Energy