7.
Enhance monitoring and evaluation systems of sectoral ministries to track gender outcomes in climate change initiatives with particular focus on collecting and managing sex-disaggregated data, gender indicators and budgeting, outcome-based reporting, and dissemination and up-scaling of the gender and climate change adaptation related knowledge generated.
Ministry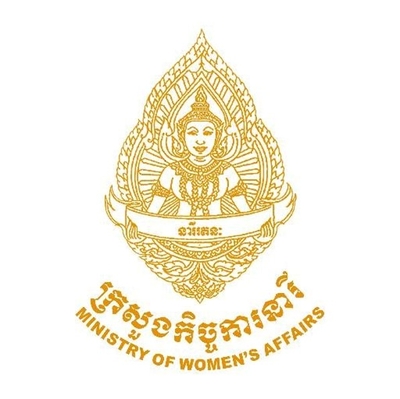 Ministry of Women's Affairs
Action progress
Action Implementation Location
This action progress below has been implemented at:
Sub-national Level
Annual Data
Annual progress made recorded by the respective ministry.
Target 1 - At least 5 key ministries have developed and implemented an M&E system to monitor gender outcomes in climate change initiatives by 2025.
Unit measured in percentage
Target 2 - By 2030 at least 10 sectoral ministries have developed and implemented this M&E system
Unit measured in percentage
Target 3 - gender and age disaggregated data on the impact of climate change is collected
Unit measured in percentage
Target 4 - of all new studies and report collect and use gender and age disaggregated data
Unit measured in percentage
Additional information
| Action Details | Input | Description |
| --- | --- | --- |
| Technology Availability | No | |
| Number of women/ % of women participation- gender and age disaggregated data on the impact of climate change is collected | 0.0%/100.0% | |
| Number of women/ % of women participation- gender and age disaggregated data on the impact of climate change is collected | 0.0%/100.0% | |
| Number of women/ % of women participation- of all new studies and report collect and use gender and age disaggregated data | 0.0%/50.0% | |
| Number of women/ % of women participation- of all new studies and report collect and use gender and age disaggregated data | 0.0%/50.0% | |
| Youth (engaged, not engaged, description) | No | |
| Private sector (engaged, not engaget, description) | No | |
| Capacity Support Needed | | Provide Capacity building to member of GCCC, PDOWA ,and line PDs such as Gender Concept, Mainstreaming Gender to Climate Change, Green Growth and disaster |
| SDGs | | |
Financing
Financial Costs (USD)
200,000$
| No. | Budget | Financed By | Funding Details | Year |
| --- | --- | --- | --- | --- |
| 615 | 1,000,000 | Netherlands Development Organisation | now, we finalized M&E system to moniter gender outcomes in climate change. the next step we'll going prepare M&E system to moniter gender outcomes in climate change in online, and consultation with other three Ministries. | 2022 |
| 616 | 60,000 | UN Women | provide capacity development to MoWAs officials (TWGG) and GMAG from key ministries on gender mainstreaming in climate change and disaster statistic -support MoWA on the development of guideline on gender mainstreaming in climate change and disaster statistic -provide technical support on the development of country profile of gender and climate change statistic -support the consultation of public forum on gender and climate change/disaster statistic | 2022 |
| 617 | 80,000 | Netherlands Development Organisation | The project would finance the design, testing and roll out of the online monitoring system, the training of users including 5 ministries and their provincial departments in 4 provinces in the application of gender equality indicators in their projects and the use of the system. The programme will need to involve software engineers, designers, gender consultants, monitoring experts and need to cover Human Resource costs, travel & DSA. It will cover also training workshop packages to ministries and provincial departments. Total budget would be around 800,000 US$. | 2022 |
Action Budget Implementation Location
This budgets above has been implemented at:
Sub-national Level