4.
Conduct training for education officials on climate change e.g. as a required component of teacher training
Ministry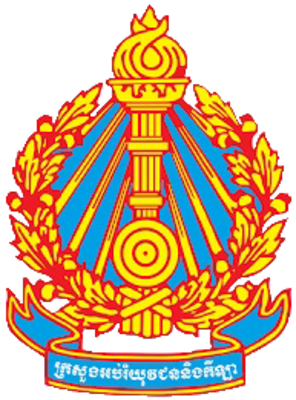 Ministry of Education, Youth and Sports
Action progress
Action Implementation Location
This action progress below has been implemented at:
Sub-national Level
Annual Data
Annual progress made recorded by the respective ministry.
Target 1 - number of teachers primary and secondary trained on climate change concepts.
Unit measured in percentage
Target 2 - Of All Trainees Are Women
Unit measured in percentage
Additional information
| Action Details | Input | Description |
| --- | --- | --- |
| Technology Availability | No | During the training session, the trainers used only the developed materials as the resources to train participants. There is no technology used. |
| Number of women/ % of women participation- Of All Trainees Are Women | 20.0%/20.0% | |
| Number of women/ % of women participation- Of All Trainees Are Women | 20.0%/20.0% | The DCD and SHD invited participants from PTTC and DoE and encourage the female to participate in providing inputs comment and feedback. |
| Youth (engaged, not engaged, description) | No | |
| Private sector (engaged, not engaget, description) | No | |
| Capacity Support Needed | | Need more technical support from expert to make the training more effective in the next training. |
| SDGs | | |
Financing
Financial Costs (USD)
1,000,000$
| No. | Budget | Financed By | Funding Details | Year |
| --- | --- | --- | --- | --- |
| 1423 | 27,000 | German Agency for International Cooperation | The Cambodia Climate Change Alliance (CCCA) has funded the Ministry of Education Youth and Sports to implement the 30-month project named Mainstreaming Climate Change and Increasing Resilience in the Education sector (MCCIRE) with the amount of USD 250,000. | 2022 |
Action Budget Implementation Location
This budgets above has been implemented at:
Sub-national Level